Carbon Credits
USA Refrigerants provides a comprehensive program for legal refrigerant disposal practices and disposal of surplus, used, mixed and/or contaminated CFC's. We handle reclamation of such CFC's as R11, R12, R113, R114, R115, R500 and R502.
Our Refrigerant2Carbon Program provides the highest incentives of refrigerant reclamation to eliminate these ozone-depleting refrigerants. USA Refrigerants will collect and buy refrigerants, only to consolidate and destroy them later. We pay you for this refrigerant disposal, as well as provide you with the recovery cylinders and drums that are necessary to ship the refrigerant to us. We even cover all of the freight expenses!
Look to the professionals to take care of all your refrigerant reclamation needs. USA Refrigerants will buy refrigerants of almost every kind, from anywhere in the continental United States! Contact us for additional information about our Refrigerant2Carbon Program. Find out if your refrigerants qualify and start the disposal process today!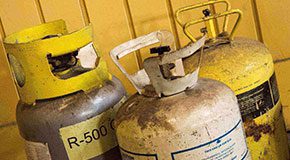 Certified for CFC Handling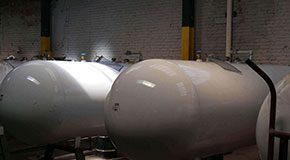 Prompt Payments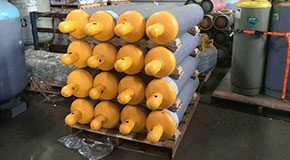 We Pay Shipping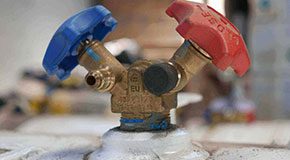 We Follow EPA Guidelines