Refrigerant Buyback Program
When you want to safely dispose of used refrigerants, USA Refrigerants' industry-leading BuyBack program offers a safe, convenient way to easily dispose of them. Our program uses environmentally friendly refrigerant disposal practices. We guide you through every step of the process for a fast, efficient refrigerant BuyBack program you can trust, as well as providing compensation for what you send back.
If you have mixed, used, or virgin refrigerants, you can rely on USA Refrigerants' BuyBack program to remove them and pay you to safely dispose of them.
Fast & Easy Refrigerant BuyBack
With our refrigerant BuyBack program, you'll be compensated for all the refrigerant we collect from your facility. We'll walk you through each step of the process, providing all of the tools and information you need for quick, safe refrigerant removal.
Benefits of participating in our refrigerant BuyBack program include:
Free equipment and turnkey solutions: As soon as you contact us about your refrigerant disposal needs, we'll send you the tanks for recovery. We pay all the shipping and handling.
Convenient collection: After you have filled the tanks, we'll schedule a time a pick up at a location and time that is convenient for you.
Independent testing: Your refrigerant will be sent out for independent testing, where it will be weighed, tested, and processed according to U.S. Environmental Protection Agency (EPA) guidelines. We handle everything necessary for compliance.
Payment: In approximately 30 days, you'll receive a Reclaim Report, along with payment for the refrigerant we collected.
Our company prides itself on fast, dependable delivery and top notch refrigerant reclaiming services.
Refrigerant BuyBack Program for HVAC Contractors & Automotive Parts Companies
USA Refrigerants pays contractors and businesses for used R-22. We provide the cylinders necessary for refrigerant recovery and BuyBack efforts. In addition to providing some of the best R-22 BuyBack incentives in the industry, our team also collects the following refrigerants:
R-11
R-12
R-13
R-113
R-114
R-123
R-134a
R-500
R-502
Get Started with Our BuyBack Programs & Get Paid: Contact USA Refrigerants
By participating in USA Refrigerants' BuyBack program, you will get paid for getting rid of your unused, unwanted refrigerants and comply with EPA regulations.
Discover how our refrigerant BuyBack program can help you by contacting USA Refrigerants online or calling our team at (888) 468-5250, (800) 898-4872 today.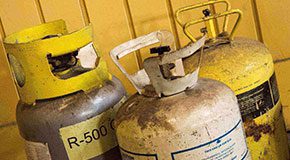 Certified for CFC Handling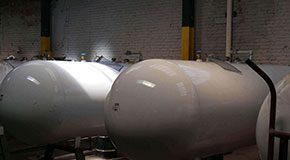 Prompt Payments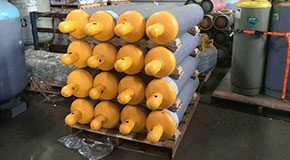 We Pay Shipping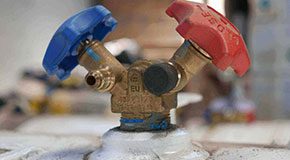 We Follow EPA Guidelines